Today's project: Corsage fabric flowers!
As many of you know, I sew the choir uniforms for the Chandler Children's Choir. You can see photos of the Junior choir's white dresses and vests
here
and
here
. Each dress comes with two sashes and two headbands: one in red and one in purple. I also do alterations and hems on the black dresses that the
Advanced choir girls
wear.
For the upcoming Christmas concerts, the choir director and all of her assistants wanted some matching pretty flowers to wear, so we came up with these beauties for them using the same red fabric that the sashes are made of.
Though the red shiny fabric is spandex, the back of the flowers is actually felt. I wanted to have the largest flower be a bit more sturdy so I used Wonder Under to fuse the shiny red spandex to a piece of red felt. The rest of the layers are the spandex fabric only.
For the flower pattern, I just Googled "fabric flower" and came across
this image
that I used as my template for the flowers. I kept increasing the size until I had the size of my largest flower- about 5 inches across. I printed that out as a pattern and then decreased it a bit, printed that one out, and kept doing that until I had four sizes. It took awhile to cut them all out, and then I just layered them, making sure each successive layer was offset from the previous layer. When I got done, I pinned them all together and took them to my sewing machine where I used a zig zag stitch to sew them all together in the center.
When I got done with all of that, they still looked a little too plain, so I had an idea. What doesn't look better with a little bit of bling on it? I took seven Swarovski crystals and put them in a tiny flower arrangement in the middle, and it completed the look.
After I was all done with those, I sewed a pin to the back and they were complete!
I think these are going to look so pretty during their Christmas concert!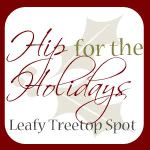 /